Archive 25. December 2018
Another attempt at capturing both the U-Bahn station and the Church in the same photo.
« Google Maps » | Date: 18.12.2018
Comments off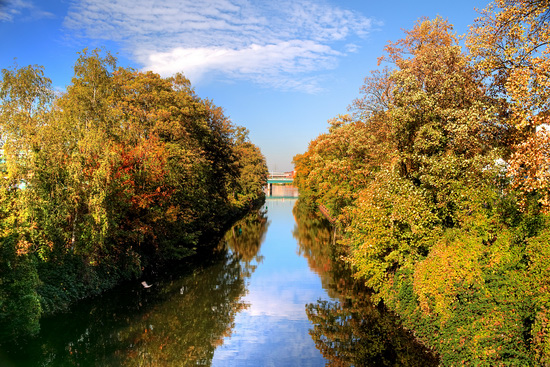 This is the Schleusenkanal, the ship's lock canal. I'm actually standing here on the lock bridge itself looking down at the lower water levels of the Northern part of the Ruhr.
Comments off